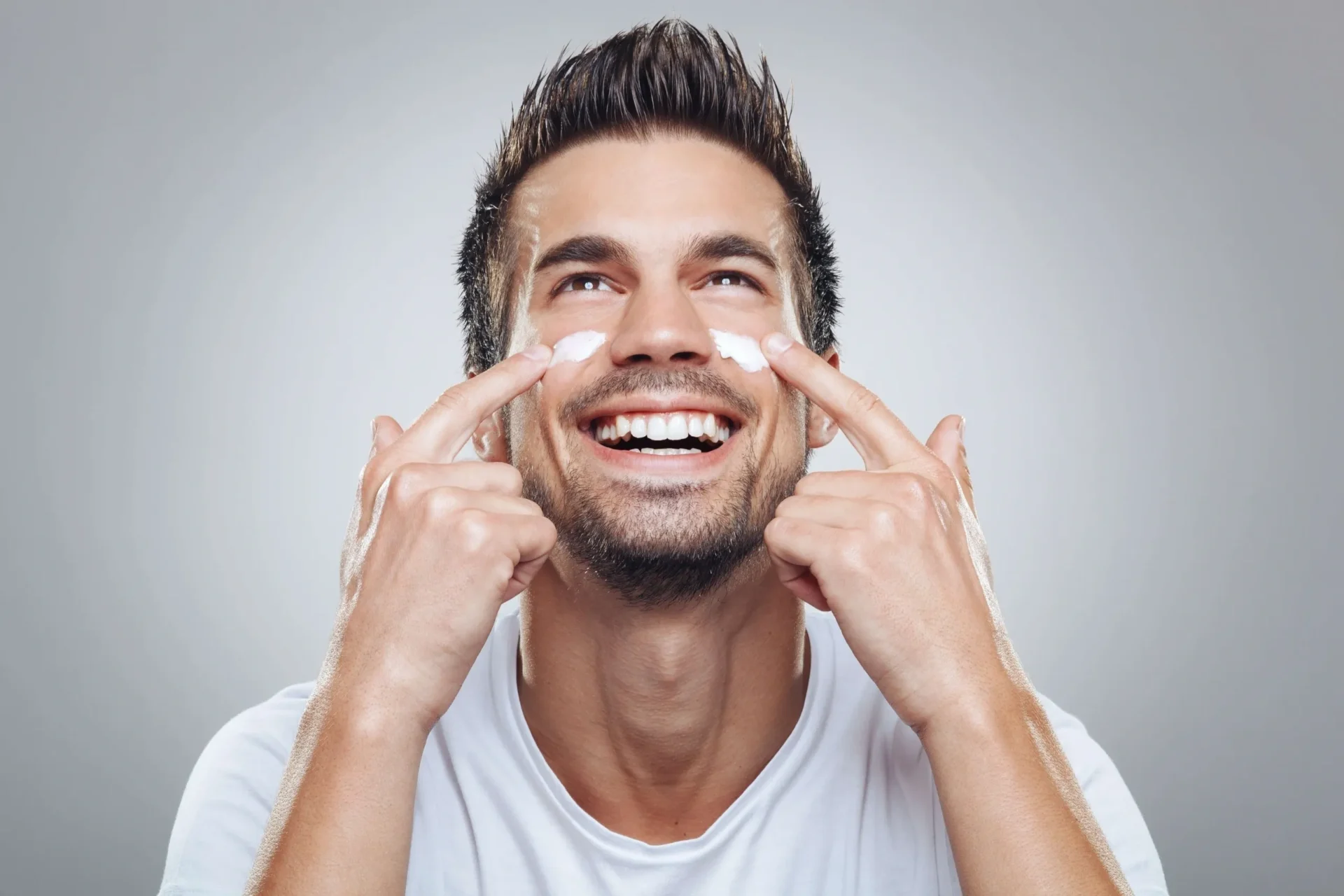 Taking care of your skin is not just something for the ladies! It is equally important for men to take care their skin. However, men usually opt for a more minimal skin care routine, which focuses only on the basics for skin care health. Here we will cover the essentials for any man's skin care routine.
Cleanse 2 times daily- Cleansing removes dirt and excess oil that can clog pores and cause breakouts. It is vital to use a cleanser designed for the face and to avoid using bar soap, hand soap or body wash. Soaps often contain harsh ingredients that can irritate or dry the more delicate skin on the face. It is suggested to cleanse twice daily, once in the morning and once in the evening. Cleansing in the evening helps to wash off everything the skin has encountered during the day and cleansing in the morning helps to prep the skin for the following steps in the routine. May we suggest: SkinMedica Facial Cleanser, Jan Marini CESTA Cleansing Gel or Epionce Lytic Gel Cleanser
Exfoliate 2-3 times a week- Exfoliating removes excess dead skin cells that cling to the skin. These dead skin cells can clog pores which leads to break outs, dulls the complexion, and prevent skin care products from absorbing properly. It is recommended to exfoliate 2-3 times per week to prevent over abrasion. Either an exfoliating cleanser can be used in place of your regular cleanser or a scrub/chemical exfoliator can be used in addition to your regular cleanser. May we suggest: SkinMedica AHA/BHA Exfoliating Cleanser or kNutek Omega Peel
Moisturize 2 times daily- Moisturizing hydrates and protects the skin. A good moisturizer helps to keep moisture in the skin and works as a barrier to protect the skin from compromising substances (dirt, pollutants, etc.). Moisturizer should be applied directly after cleansing. May we suggest: SkinMedica Ultra Sheer Moisturizer, SkinMedica Replenish Hydrating Cream, Epionce Renewal Facial Lotion/Cream, or Jan Marini Transformation Cream.
Always use an SPF- It is important to apply SPF everyday regardless of the weather. The sun's UV rays find their way to our skin even on rainy or cloudy days. Exposure to UV causes accelerated aging of the skin and is known to cause conditions such as sunspots, wrinkles, sun burn, dry patches, and even skin cancer. Some sunscreens can be used in place of your morning moisturizer. Ensure that your sunscreen is labeled as broad-spectrum and has an SPF of at least 30 for best results. May we suggest: SkinMedica Total Defense and Repair or Jan Marini Antioxidant Daily Face Protectant.
* All information subject to change. Images may contain models. Individual results are not guaranteed and may vary.