If your eyes look "tired" or "sleepy," you may have a condition called acquired blepharoptosis (also known as acquired ptosis or low-lying lids). Acquired ptosis (low-lying lids) is a common medical condition that can develop later in life, affects adults of all ages, but occurs more often with increased age. This usually occurs when the muscles in the eyelid stretch and weaken, causing the upper eyelid to droop. UPNEEQ® (oxymetazoline hydrochloride ophthalmic solution), 0.1%, is a prescription eye drop used to treat low-lying lids in adults. Click here for more information on Upneeq.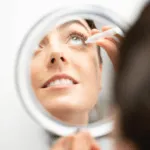 Founded on 20 years of knowledge and experience, Epionce® has proven to be a highly effective cosmeceutical, non-prescription, dermatological product line. With over 12 independent clinical studies done on their products, they have shown results in helping prevent the signs of aging and common skin conditions. Epionce products feature unique therapeutic and patent-pending formulations. Their powerful ingredients work to strengthen your skin's natural defenses while repairing and restoring damaged areas, improving your skin as a whole. Their results-driven line specifically works to delay and reverse aging and to treat conditions such as acne, dermatitis, eczema, and psoriasis. Did you know you can use our link to buy Epionce products online directly from the manufacturer? Click here to start shopping.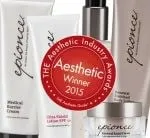 Start your skin off on the right track by improving its appearance and condition with a superior skincare routine that keeps your skin as fit as you. Jan Marini® products provide fast impacting results, helping you to achieve that bright, luminous glow you desire. Used by Plastic Surgeons, Dermatologists, and Aestheticians worldwide, these award-winning products deliver exceptional results. Jan Marini® provides Skin Care Management Systems and individual custom products focused on specific skin conditions such as rosacea, discoloration, fine lines, wrinkles, and acne. Did you know you can use our link to buy Jan Marini products online directly from the manufacturer? Click here to start shopping. The first time you use this link, you will be asked to log in or create an account, then you will be asked if Linda Barr, RN referred you. Please answer Yes, even if you work with one of our other Registered Nurses or Estheticians. Then enjoy the discounts by shopping on the professional site for Jan Marini.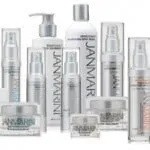 SkinMedica® is a unique, affordable, luxury cosmeceutical line of skin care products based on the science of the skin's natural healing abilities. Concentrated formulas counteract the effects of time by improving elasticity, discoloration, texture, and fine lines. By infusing restorative elements that regenerate the health of your skin, this patented formula of growth factors, collagen, antioxidants, proteins, retinol, and essential ingredients such as vitamins C and E, are proven recovery compounds that provide precise results. Common concerns such as dryness and dehydration, and persistent redness will improve with this line. We find it to be an exceptional product that is a lifelong solution to healthier skin. Did you know you can use our link to buy SkinMedica products online directly from the manufacturer of the Brilliant Connections program? When you use our link, we authorize Allergan to give you a 20% discount on continuing orders! Click here to start shopping.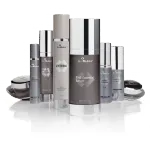 SkinCeuticals® philosophy centers on preventing, protecting, and correcting skin problems. Made in the USA, these products, inspired by years of cancer research, were the foundation for creating a unique line that transformed and repaired the skin to the healthiest state. This clinical skincare line is both preventive and corrective, providing a broad range of ingredients such as botanical extracts, antioxidants, and hydroxy acids. When used daily, preventive and corrective products combat the signs of fatigue to restore a fresh, vibrant appearance. Protecting your skin means creating a more youthful-looking appearance and providing a better defense against environmental aging. Proven to penetrate the skin, protect against damaging UVA/UVB rays, prevent premature signs of aging, and stimulate collagen production, this fragrance-free, paraben-free, non-comedogenic line is safe for patients with allergies and skin sensitivities. Used in a variety of our professional treatments at Skin Care by Design or recommended as a tailored at-home regimen, SkinCeuticals® is a favorite that delivers every time. Did you know you can use our link to buy SkinCeuticals® products online directly from the manufacturer? Click here to start shopping. You may be asked to log in or create an account to complete purchases.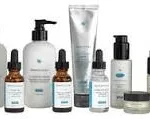 What if there was a product that didn't just imitate fuller lashes – it delivered you thicker, darker, longer lashes? That is exactly what Latisse® was designed to do. Years of research and testing conducted by Allergan resulted in a product that fulfills its promise. Allergan is a pharmaceutical leader in the field of prescription eye care products. Latisse® (bimatoprost ophthalmic solution 0.03%) is the first FDA-approved product that improves the growth of your lashes. Latisse® has been clinically proven to provide you with incredible results. You can easily include this in your skincare routine by applying a small amount to the upper eyelashes daily. Results can appear in as little as 4 weeks. After 16 weeks, patients in clinical trials saw the full results of Latisse® with beautiful, longer, thicker, and darker lashes. Contact us today to find out if Latisse® is right for you.